Retirement Planning Specialist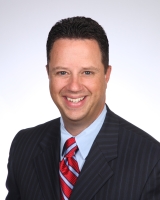 Commited to helping you plan your financial future.  
sss0sAt Bednar Financial Group LLC, we think life should be enjoyed, and that the success of our relationship should be measured not only by our mutual prosperity, but also by how enjoyable it is for us to work together. Our values are truly important to us and are a major reason why we have been able to maintain our small-firm, family culture even as we have grown.
Kevin H. Lamson, Principal, Senior Partner brings over 20 years of professional experience in helping clients achieve thier financial goals and objectives as they plan for thier retirement and has recently received his certificate as a Retirement Planning Specialist from the Wharton School of Business. Kevin is commited to his clients financial success.
Our Core Values
Integrity – Honesty, fairness and ethics are the foundation of our culture
Commitment – Making a difference to our community through excellence and service
Flexibility – Offering solutions based on being open-minded, resourceful and committed
Kindness – In all things, consideration and compassion will help guide our decisions
This article discusses the U.S. workforce and what the shifting labor market could mean for workers, employers, inflation, and economic growth.

U.S. food prices were hit hard in 2021. This article includes seven tips to help consumers control their family's grocery bills.

This article looks at some of the forces behind rising prices, the Fed's plan to combat them, and early signs that inflation may be easing.

Find out how inflation and interest-rate fears, regulatory or legislative action, and other factors could influence stock prices in 2021.
Use this calculator to estimate how much income and savings you may need in retirement.

How much do you need to save each year to meet your long-term financial goals?

Estimate the future cost of an item based on today's prices and the rate of inflation you expect.